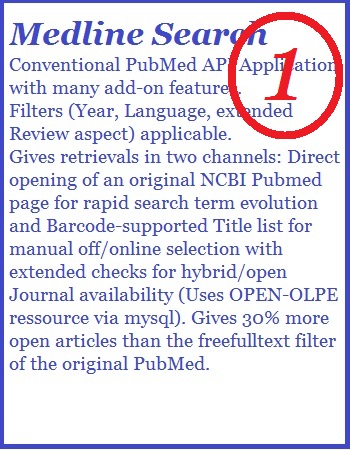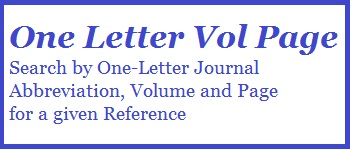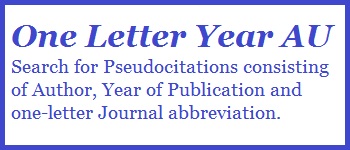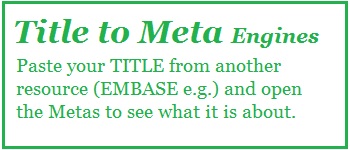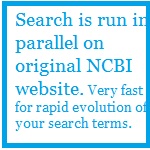 Open Access

Hybrid Access

Open or possibly Open

Deutsche Nationallizenz P

Open in 11 Months

Open in >24 Months

Included in Metatextbook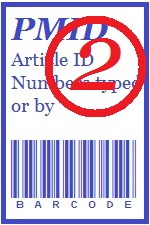 The Title List links online to the Linkout platform.
The Metatextbook funnels by PMID into the Linkout platform.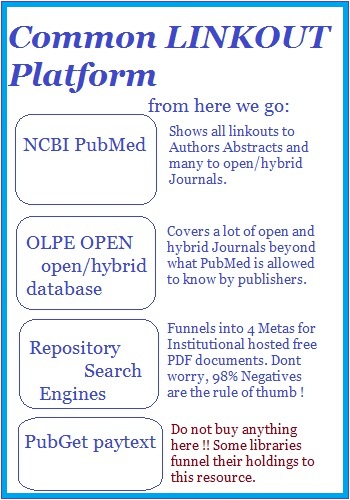 My Ressources are implemented in html,java, php and make use of mysql database technology on my rented server. No program code is stored on the customers computer, no program has to be installed. Preferred browser is FIREFOX (and it is esseantial to use this browser to print out the citation list), and the stuff should run on any operating system. No data are stored on the customers computers resulting from my code. I make use of google-ads, amazon-booklinks and other affiliate advertisers. Such resources come with tracking functions which are beyond the scope of my comprehension.
My resources are free-to-use and generally, CCL3.0 non-commercial use is supported.Impressum is at the homepage.
Some more information is needed to understand how (1) works
From up to bottom... 1. Into field A you will type a boolean like (IL-6 OR IL-6 OR IL6 OR interleukin 6). Into field B something wich is ANDed, e.g. (mesangium OR glomerulonephritis OR IgAN). Field C is important if you should enhance the sensitivity of your search; you would copy B to C and take (kidney) for B - it reads IL6 AND kidney NOT (mesangium...), and you wont do anything twice on PubMed.
2. You must press the orange ENTER bar, so to reload the whole php-Page. This pre-loads all links with your search terms.
3. Below the organge bar, there are 5 links in the green area. Try 'NCBI PubMed' - its a linkout to the original PubMed, and now, you will comprehend what the whole idea is - to get the search term by direct link to the external resources. My Medline runs with 'This Medline Version', and soon, the title list appears on the screen. 150 records 'are free as told by pubmed', the 150 records should not, but a lot of them are free, too. Look at the colored buttons. With NEXT PAGE, you will eventually load the next 2x150 records and so on.
4. To get something to be run on the external resources, simply click one. It is not necessary to press the orange bar everytime you change a publisher, only when you change your search terms, here.
5. It sounds to be amazingly complex - but it really isn't so, sure.